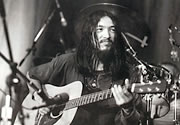 Osamu Live 1976 Geary Theatre SF, CA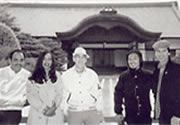 Osamu Band (Budokan Concert)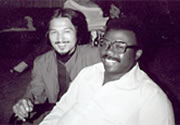 Richard Evans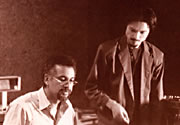 Joe Sample (The Crusaders)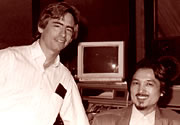 David Benoit
Victor Feldman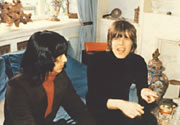 Peter Noone (Herman's Hermits)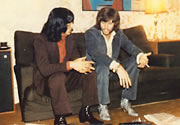 Barry Gibb (The Bee Gees)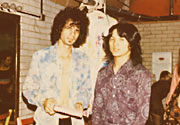 Al Kooper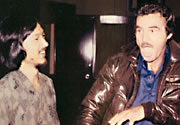 Burt Reynolds (Sharky's Machine)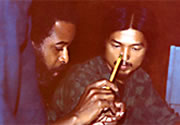 Stix Hooper (The Crusaders)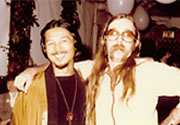 Jeff Baxter
Biography
1949

Born in Chigasaki, Kanagawa, Japan

---

1960's

College rock band, The Launchers, became one of the most successful groups in Japan

---

1970's

Produced and wrote hundreds of jingles for TV commercial. Received Hollywood Radio & TV Award, ACC and CLIO Award.

---

1971

Moved to UK, after graduated from the prestigious Keio university (Japan). Worked with British bands, and associated with famous musicians as Paul Rogers, Barry Gibb, and Al Kooper. After back to Japan, established his original sound through 3 years study of Japanese traditional music and worked with living national treasures of Japan, such as Kisaku Katada and Reibo Aoki.

---

1974

Moved to California. Made a contract with Island USA as the first Japanese artist.

---

1978

Contracted with MCA/HEADFIRST (USA)

---

1979

Captured the imagination of Clive Davis and made a contract with Arista Records.

---

1985



Admired by Christine Reed and made a contract with CBS (Pre-SONY). From that time on, released more than 15 solo albums and worked for Hollywood TV and motion pictures, also produced records and CDs for various artists in US and Japan.

---

2000

Established own record label, East Quest Records, Inc.

---

2002

Performed with London Symphony Orchestra for Joe Curiale' s album "Music of Life" and nominated for Grammy Awards.

---

2004

Developed a new and revolutionary natural healing technique called " Musicolor Therapy " utilizes sound and color. Established Musicolor, Inc. Also, started distributing East Quest label through Shinseido/Watanabe Music Publishing Co. in Japan
Media Quote
One of the premier artists combining the latest electronic sounds with ancient music, synthesizing East and West in his own inimitable way, Kitajima, along with collaborator Christopher Mancinelli, has gifted us with a truly fresh, unique sound that is sure to prove wildly popular.
Beyond the Circle is upbeat, danceable, perfect for movement and cruising the freeways of life. Those familiar with the terrific dance grooves of Enigma and Deep Forest will feel right at home, while still finding much that is totally fresh.
For fans of fresh dance music set to world beats, Beyond the Circle is a must have.
quoted from Planet Earth Music
Osamu's first CBS release "The Source" is the ultimate blend of East and West, electronic and traditional.
The themes are memorable, cohesively uniting the three richly textured pieces. Ever shifting styles, tempos and powerful musical statements are continually heard, and Osamu never loses the flow or continuity of the whole work.
From the 25 - minute opening piece "Heavensent" to the 12 - and 13 - minute "Through Cosmic Doors" and "Eye to I," we're talking major masterpiece on this one.
quoted from RollingStone.com